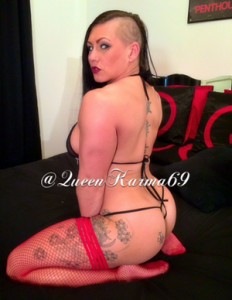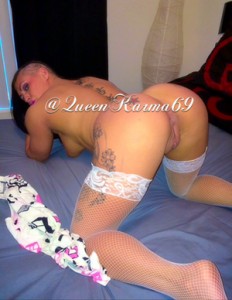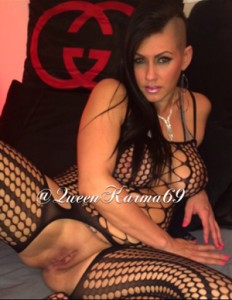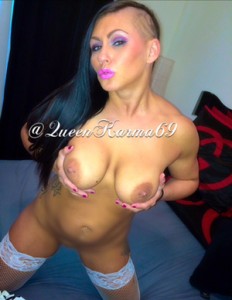 So a little about myself. I'm 30, 5'1″, 125lbs asian/white mix. I have an athletic body, tattoos and a half shaven hairstyle.
Im a webcammer, I perform live sex shows for people via the internet. Stage name Queen Karma, hence the tag in some of my photos. Usually by myself but sometimes with my husband for requested boy/girl scenes. Nothing professional, only performing sex scenes online everyday, then on occasion we perform "LIVE" scenes for other private parties, photographers etc. Sometimes clients involved. Needless to say very open and I'm comfortable doin damn near anything.
I do just everything from glamour, nude, to hard XXX. From solo to gangbangs, I do it all.
I'm not a pro or an escort, just a girl that loves performing/modeling.
Not many limitations. If you're okay with my hubby taggin along as an escort I'm down to do whatever you need.
 Lloyd Platinum, Can She Bring Her Hubby Along? What Kind Of Business Do You Think We Run Here? Would He Like You To Kiss Him When You Are Finished Also?